The opportunity for Farokh Engineer came whilst he was on the Cricket Field exciting thousands of cricket fans with his performances during a distinguished international career between 1959 and 1976. He played 46 tests and kept wicket at the World Cup in 1975 also playing for India and Lancashire, UK.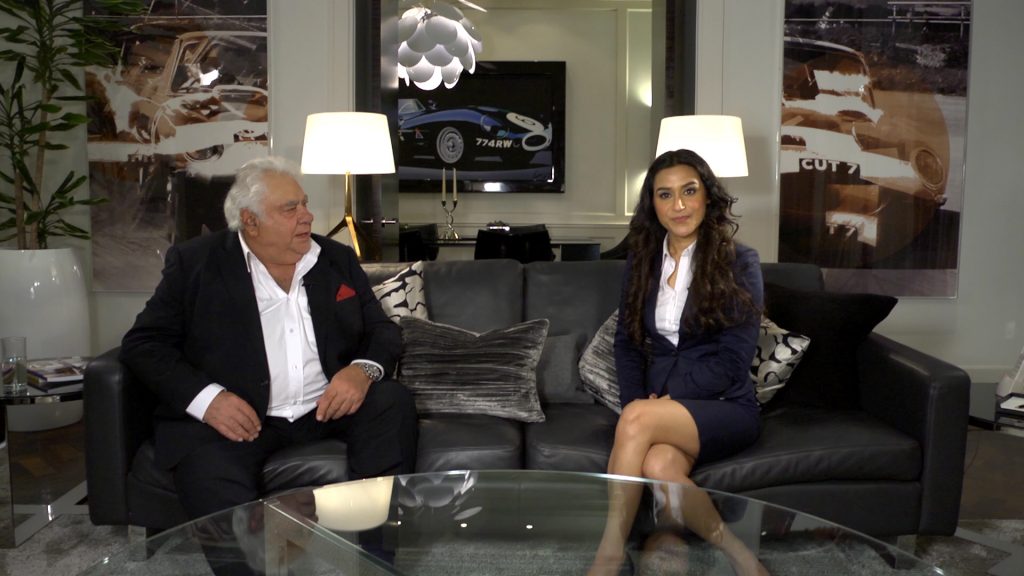 Off the cricket field, Engineer worked as Brand Ambassador to very high profile global companies, which included being the first Indian sports superstar to represent Brylcreem. More recently he has also become Brand Ambassador of a UK Law firm. All of this has certainly taught Engineer a thing or two about being an entrepreneur. During an interview filmed at St James Court, Buckingham Gate:
Farokh Engineer, the well respected and renowned former cricket wicket-keeper that played for India and Lancashire has stated 'Venture Giants is brilliant'.
Here are the videos of Farokh Engineer, a true Indian & UK icon.
Farokh Engineer Interview Videos
Full exclusive video interview with Farokh Engineer, former world-class cricketer on his career, personal life and why he thinks Venture Giants is brilliant.
Some questions in this Exclusive Video Interview with Farokh Engineer include:
How Farokh Engineer knew that Cricket was what he was born to do
Role models for Farokh Engineer, including his mentor J.R.D Tata
Why Farokh Engineer believes it is important for start-ups to have an investor on board
Farokh Engineer on Regrets in his Cricketing Career
In this Video, Farokh Engineer, is asked about whether he has regrets about his career. His charisma and charm remains to this day – extending from when he was the first Indian cricketer to get a product endorsement deal for Brylcreem – becoming India's answer to England's Dennis Compton — the original Brylcreem Boy!
Farokh Engineer on why India is a Cricket Crazy Nation
Farokh Engineer, the legendary Indian wicketkeeper-batsman talks about why India is a cricket crazy nation. Not only was he explosive on the bat – he was explosive with his comments.
Farokh Engineer on what makes a Great Entrepreneur
Being a brand ambassador of many high profiles companies, has certainly taught this legendary cricketer a thing or two about being an entrepreneur. As Sir Colin Cowdrey said of Engineer: "In all my cricket years, I have not known anyone who has embodied the true spirit of cricket more completely than Farokh Engineer."